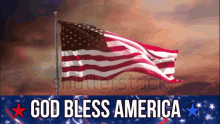 The Waldwick Police Pistol Range was built in 1959 and the Waldwick Pistol and Rifle Club was formed in 1960. In the spring of 1960, police officer George Bunning Jr., Paul Leal and Andrew Churchson met in Paul Leal's Sport Shop (located across from the library) to form the Waldwick Pistol and Rifle club.  The first official meeting took place on July 11th, 1960 with over 30 perspective members attending. Paul Leal was elected President, George Bunning Jr. as Range Officer, and Andrew Churchson as Secretary/Treasurer. The Waldwick Junior rifle was also formed to allow youngsters to learn safe handling of firearms, and for target shooting
In 1963 the club received its incorporation in the State of New Jersey.
One of the reasons for the formation of the Club was to allow Waldwick residents to be able to use the range under a controlled situation.  This still holds true today.
To date over 1000 men, women, and young people have been, or are presently members of the Waldwick Pistol & Pistol Club.